Does Lady Gaga go with business casual at Polaroid?
Does Lady Gaga go with business casual at Polaroid?
We're planning to run a really interesting interview about Polaroid film tomorrow. And in our research, we ran across this news item that Lady Gaga FINALLY got a real job. And right here in our home state of Minnesota! Ms. Gaga is a creative director for Polaroid, presently headquartered over in Minnetonka.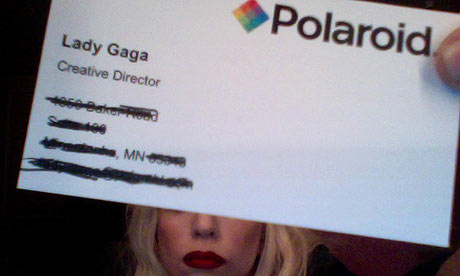 Through clever detective work, we've deduced that the address is at 4050 Baker Road in Minnetonka:
<br/>View Larger Map
We'd pop over there and say hi, it's just across town, but she probably has a lot of meetings and stuff. Plus we don't know what time she takes her lunch break.
There's a lot happening in the world.  Through it all, Marketplace is here for you. 
You rely on Marketplace to break down the world's events and tell you how it affects you in a fact-based, approachable way. We rely on your financial support to keep making that possible. 
Your donation today powers the independent journalism that you rely on. For just $5/month, you can help sustain Marketplace so we can keep reporting on the things that matter to you.  
Latest Episodes From Our Shows