Does Lady Gaga go with business casual at Polaroid?
Does Lady Gaga go with business casual at Polaroid?
We're planning to run a really interesting interview about Polaroid film tomorrow. And in our research, we ran across this news item that Lady Gaga FINALLY got a real job. And right here in our home state of Minnesota! Ms. Gaga is a creative director for Polaroid, presently headquartered over in Minnetonka.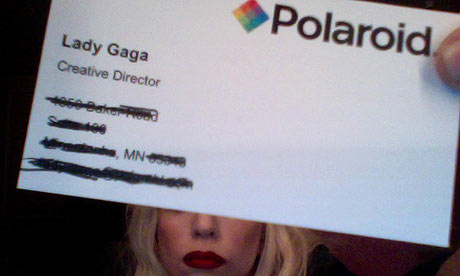 Through clever detective work, we've deduced that the address is at 4050 Baker Road in Minnetonka:
<br/>View Larger Map
We'd pop over there and say hi, it's just across town, but she probably has a lot of meetings and stuff. Plus we don't know what time she takes her lunch break.
As a nonprofit news organization, our future depends on listeners like you who believe in the power of public service journalism.
Your investment in Marketplace helps us remain paywall-free and ensures everyone has access to trustworthy, unbiased news and information, regardless of their ability to pay.
Donate today — in any amount — to become a Marketplace Investor. Now more than ever, your commitment makes a difference.