Wyden and Issa call for digital bill of rights
Wyden and Issa call for digital bill of rights

Who says Democrats and Republicans can't work together? Well, a lot of people do and they're pretty much right. BUT! In some cases, the impossible happens, as is the case with Rep. Darrell Issa (R-Calif.) and Sen. Ron Wyden (D-Ore.) who on Monday called for a digital bill of rights to protect regular people online. Issa and Wyden were two of the most vocal critics of the SOPA and PIPA bills aimed at copyright violators; those bills died in January without ever reaching a vote.
The proposal declares that "digital citizens" have the right to "a free, uncensored Internet" and an "open, unobstructed Internet." The draft also includes rights of equality, privacy, sharing and property on the Internet.

The lawmakers did not detail how they planned to enforce the rights or whether the proposal would be a law or a constitutional amendment.
The bill would be competing against a similar initiative already launched by President Obama, although the President's plan is more focused on privacy.
Remember, this is Rep. Darrell Issa.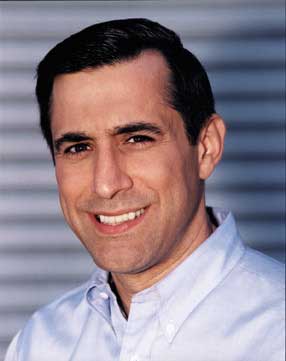 Not Isa from Dora the Explorer.
She's not even in Congress.  
As a nonprofit news organization, our future depends on listeners like you who believe in the power of public service journalism.
Your investment in Marketplace helps us remain paywall-free and ensures everyone has access to trustworthy, unbiased news and information, regardless of their ability to pay.
Donate today — in any amount — to become a Marketplace Investor. Now more than ever, your commitment makes a difference.