Low gas prices: exciting. Global warming: borrring.
Low gas prices: exciting. Global warming: borrring.
As economic actors, we all act in accordance with costs and benefits, right? Gas prices are down 30 percent, there's benefit there.
But what of the long-term environmental costs of climate change? We tend not to be urgent about that. And economists and social scientists are entirely not surprised by this.
There are countless examples of people failing to plan long-term: smoking, grabbing that third doughnut, failing to save for retirement, burning fossil fuels.
The cost or benefit is too far away.
"Imagine somebody offered you some investment," says behavioral economist Dan Ariely of Duke, author of Predictably Irrational. "And they say here's an investment you can pay now. And you can win 1,000 times more. But in 200 years. Would you invest in that? And people are just not designed to do this."
People do react when emotions are stirred. Imagine an enemy burning the globe.
"If we thought that the Martians were trying to bake us, imagine there was a conspiracy theory that global warming was not manmade but these Martians were really trying to cook us and they have these devices," Ariely says. "We would have spent a tremendous amount of money creating spaceships and so on to fight them back, because there was a way to direct our emotions."
It's not that scientists aren't loud about climate change. The latest report warns of "irreversible impacts" of global warming, and 95 percent confidence that humans are the main cause.
"Temperature Rise"
We just don't listen to them.
Global Warming's Six Americas.
"If you're green, you'll trust Bill McKibben. And if you're brown, you'll trust George Will," says risk perception consultant David Ropeik, author of "How Risky Is It, Really?" "It doesn't matter what the facts are. It matters whether you trust who is giving them to you, because you want to be true to the tribe.
In fact, some go so far as to argue there's too much science out there.
"We're well past the point where messaging the science or trying to communicate about the science more effectively is going to change anyone's opinions," says Northeastern University communication scholar Matthew Nisbet. "If anything, that's going to move people to the poles."
That's poles, not polls. In this year's midterm, climate was hardly an issue. According to a Pew poll, voters ranked it eighth in importance out of 11 issues.
Many people have written it off as faraway problem.
"People have been hearing about climate change for a couple decades now," says environmental scientist Ezra Markowitz of the University of Massachusetts Amherst. "The earliest messages that were put out there about this issue was it was an issue that was going to affect other people, other species, not us today. It's very difficult, if not impossible, to just get rid of the things that people already know and think about an issue, especially a complex issue like climate change."
Markowitz and others say the key is to bring a long-term issue closer to people's lives and everyday thoughts. One bank website even takes your photo and ages you electronically, to make your future more real.
If that doesn't work, events will eventually focus people's minds, perhaps first in low-lying areas and those with more irregular weather patterns.
"In the summer of 2010 there was a horrible heat wave in Moscow," says Matthew Kahn, UCLA economist and author of Climatopolis. "And it killed thousands. Nobody in Moscow had an air conditioner. In the aftermath of that event, thousands of people have purchased air conditioners there. The people have adapted and changed their lifestyle to be ready for the next shock."
Adaptation may come too late for some. But self-interest is a true climate-change motivator.
Social scientists weigh in on why we don't care about climate change
A crash course in climate change sociology
Social scientists understand that people aren't that concerned about climate change. And yet they still see climate change as a huge issue. Here are some tools to help get inside the mind of a social scientist and see things from their perspective starting with some key concepts and terms.
Availability heuristic: people think of immediate examples when evaluating a topic, concept, method or decision. Things that come to mind easily are thought to be more common and accurate reflections of the world. This can cause people to make bad assessments of risk.
Free-rider effect: individuals in a population who consume more than their fair share of a common resource, or pay less than their fair share. Or a person who gets something without effort or cost.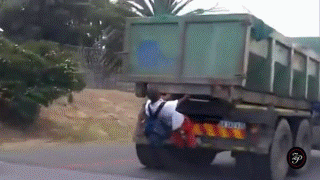 Cultural Cognition: the tendency of individuals to conform beliefs about disputed matters to values that define a cultural identity. People conform their beliefs with the group they are in.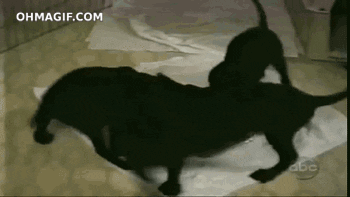 Identifiable Perpetrators: the tendency of individuals to offer aid or punishment when a specific identifiable person is observed, rather than a large, vague group.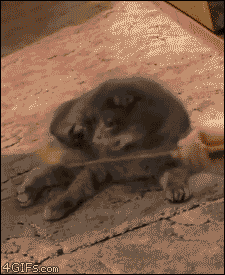 Population of Mister Spocks v. Homer Simpsons: I think this one speaks for itself.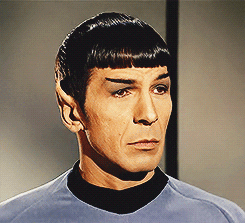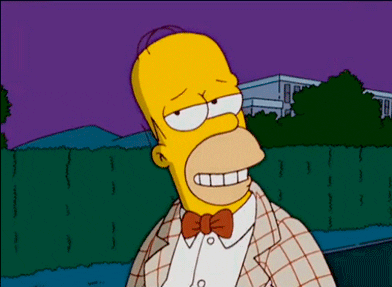 There's a lot happening in the world.  Through it all, Marketplace is here for you. 
You rely on Marketplace to break down the world's events and tell you how it affects you in a fact-based, approachable way. We rely on your financial support to keep making that possible. 
Your donation today powers the independent journalism that you rely on. For just $5/month, you can help sustain Marketplace so we can keep reporting on the things that matter to you.  
Latest Episodes From Our Shows