The finances of the U.S.'s relationship with Egypt
The finances of the U.S.'s relationship with Egypt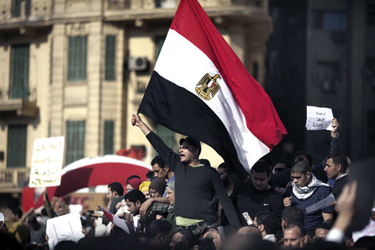 The U.S. say that it would reconsider sending aid to the Arab country when the Egyptian protests start. There's yet to be any official decision. Meanwhile, check out this FAQ the investigative journalism group ProPublica put together on the facts and figures of U.S. aid to Egypt.
Here are some of the numbers:
-The U.S. has been giving Egypt an average of $2 billion a year since 1979, when Egypt struck a peace treaty with Israel.

-A bulk of that — about $1.3 billion annually — goes towards the Egyptian military. (This Reuters column gives more detail what kind of equipment this money goes toward.)

-From 1999 to 2009, an average of $24 million of foreign aid was for promoting democracy and civil society in Egypt.

-Economic aid — i.e. increasing jobs and wages — amounts to a few hundred million.
After Israel, Egypt receives the most financial assistance from the U.S.
Check out Marketplace's coverage of the protests here.
There's a lot happening in the world.  Through it all, Marketplace is here for you. 
You rely on Marketplace to break down the world's events and tell you how it affects you in a fact-based, approachable way. We rely on your financial support to keep making that possible. 
Your donation today powers the independent journalism that you rely on. For just $5/month, you can help sustain Marketplace so we can keep reporting on the things that matter to you.  
Latest Episodes From Our Shows