EXTENDED PLAYLIST: Julie Aiken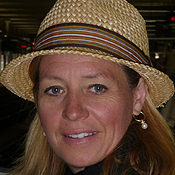 Julie Aiken shared her favorite road song, "The Longest Road" by Morgan Page. Although she may not be going very far in terms of physical distance to reach clients for her pharmaceuticals sales job, Los Angeles traffic sometimes makes a trip feel endless.
Check out what Julie listens to while she falls into a "traffic trance" after the jump.