Cast of characters: The critic within
Cast of characters: The critic within
---
Demographer Liang Zhongtang has spent much of his life pushing back against the one-child policy. Fellow demographer Wang Feng calls Liang a "national treasure." Liang taught himself demography [How many people can say that?]. He never attended college, having graduated just in time for the schools to shut down during China's Cultural Revolution.
Liang likens himself to a reformist critic within the church, like Martin Luther. He's never lived abroad. Even as the one-child policy was being formulated in the late 1970s, he opposed it. In 1984, four years after the policy became official, he persuaded leaders in Beijing to try out a two-child policy in the county of Yicheng, Shanxi province in Northern China.
Liang believes China could have controlled its population without a one-child policy. The country's fertility rate would have come down, anyway, he argues, just like other demographically similar countries.
Interview excerpts
On his opposition to the one-child policy
I was the first to mention it would create an aging problem, and labor supply issue [in the late 1970s]. At that time, we were also facing wars. If we had one-child policy, we wouldn't have as many sources of soldiers as we then had. I also warned about the 4-2-1 family structure (four grandparents, two parents and one child) in the future.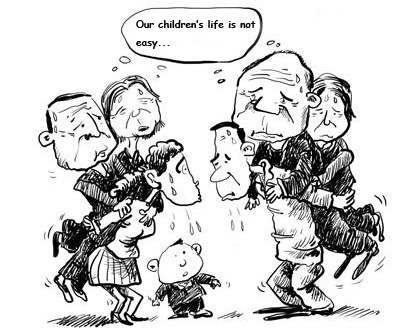 On the one-child policy's impact on farmers
I instinctively felt the one-child policy was inappropriate. It's not realistic to make all the farmers have only one child and the whole society to follow the policy. As soon as I made my ideas public, I got criticized.
On the policy's inconsistency with modern China
In the past in China, brigades took care of you, your family and your children. The one-child policy was under that old idea. But today, families take care of their own children. How many babies do you want to have, when do you want to have babies and how do you want to deliver the baby are all people's own business. They'd decide all these based on their pursuit of happiness and wealth. It's inappropriate to still have such a policy.
On Chairman Mao Zedong and birth control
Mao Zedong had always supported birth control. He spoke to medical workers and diplomats about this. During the Cultural Revolution [1966-1976], Mao said, "Birth control is free, so government is paying for you". Government organization had free medical services and then Mao said farmers had free medical services too. So in those days, everyone could receive free contraceptive pills and condoms.
On his one-child policy opponent, missile scientist Song Jian
I first met him in the 1979 Chengdu conference. He could calculate population numbers of a hundred years within an hour. At that time, who had computers? Even the director of family planning office of State Council was absorbed by the demonstration. I noticed this, and thought when the conference's over that leaders would accept Song's methods.
On his most searing memory of the policy
I remember seeing a woman forced to have an abortion. She was on the abortion table. She looked at me. Her eyes seemed to ask me, why is this happening? Her eyes had fear, doubts, blame and hate. Human reproduction is not an issue that government should interfere in. Even if the government says people are allowed to have 18 kids, that's also wrong.
On population and economic growth
After 30 years, practice has proven that the economic system hinders us, not population. In the past 30 years, China's population increased from 900 million to 1.3 billion. And yet, the economy did great.
I feel that even today, some demographers and theorists still say that our population is too large. But they don't consider population density. From that perspective, a majority of countries in the world have bigger population density than China. In developed countries, such as Japan, its population is much denser than China's, but Japan's economy is more advanced than ours.
On why China has such a large population to start with
China is a land where humans started living very early on. So it has a long history of people multiplying on it. It's unlike America or North America where people started living more recently, several hundred years ago. That's the difference.
Civilizations on land like China's, with a long history, have relatively large populations. For example, India and Arab world, if these countries haven't had devastating disasters in the history, they all have large populations.
On asking the government to try a two-child policy experiment in Yicheng, Shanxi
I wrote the letter in 1984. I thought China was getting more and more open-minded, and more civilized. These suggestions are simple and clear. If the government is open-minded enough, it can understand my suggestions are for the good of the country.
I think my thoughts were quite conservative for the time. In Yicheng, I started the "marry late, give birth late and have long intervals" between children experiment. It's not one-child policy but fundamentally part of the planned economy.
If we use the 2000 census, we find Yicheng's birth rate under the two-child policy was under national average level.
On the future impact of the one-child policy
Starting in 2020, some 20 million people will become old every day. The real impact on our society hasn't hit yet. Not until 2015 will we feel the pain. The root problem is the number of workers, the shortage. Economists start to talk about it already. The discussion is there. Entrepreneurs can feel there are fewer and fewer labors.
On his legacy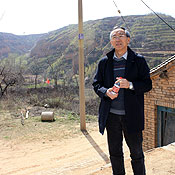 I may not contribute anything to the society, although among demographers I got some reputation and attract media as you guys. As I'm growing older, I feel human beings are so insignificant in the society. But when we do something, we need to have reasons to convince ourselves, such as responsibility. Then we feel our achievements, feel our life fulfilled.
There's a lot happening in the world.  Through it all, Marketplace is here for you. 
You rely on Marketplace to break down the world's events and tell you how it affects you in a fact-based, approachable way. We rely on your financial support to keep making that possible. 
Your donation today powers the independent journalism that you rely on. For just $5/month, you can help sustain Marketplace so we can keep reporting on the things that matter to you.  
Latest Episodes From Our Shows