Starbucks raising prices. Again.
Starbucks raising prices. Again.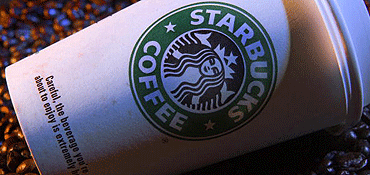 When you hear the phrase "labor intensive," what comes to mind? How about pouring a cup of coffee at Starbucks? Well, that's not exactly what the company blames for rising prices. What it says is it will be focusing a new round of price increases on its bigger, more labor-intensive drinks. So far, it isn't specifying which ones. Starbucks says it's been holding the line on rising prices for coffee beans, but it's come to the point it's got to let off some financial steam.
There's a lot happening in the world.  Through it all, Marketplace is here for you. 
You rely on Marketplace to break down the world's events and tell you how it affects you in a fact-based, approachable way. We rely on your financial support to keep making that possible. 
Your donation today powers the independent journalism that you rely on. For just $5/month, you can help sustain Marketplace so we can keep reporting on the things that matter to you.  
Latest Episodes From Our Shows