Starbucks raising prices. Again.
Starbucks raising prices. Again.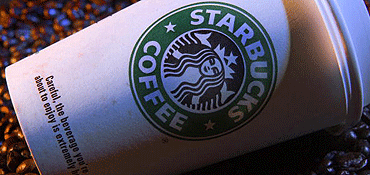 When you hear the phrase "labor intensive," what comes to mind? How about pouring a cup of coffee at Starbucks? Well, that's not exactly what the company blames for rising prices. What it says is it will be focusing a new round of price increases on its bigger, more labor-intensive drinks. So far, it isn't specifying which ones. Starbucks says it's been holding the line on rising prices for coffee beans, but it's come to the point it's got to let off some financial steam.
As a nonprofit news organization, our future depends on listeners like you who believe in the power of public service journalism.
Your investment in Marketplace helps us remain paywall-free and ensures everyone has access to trustworthy, unbiased news and information, regardless of their ability to pay.
Donate today — in any amount — to become a Marketplace Investor. Now more than ever, your commitment makes a difference.