The reality of the Kardashian Kard
The reality of the Kardashian Kard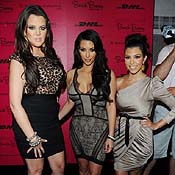 And this final note: Connecticut's attorney general is the latest to add his voice to a growing chorus warning kids against using the Kardashian Kard. That's Kard with a K. The reality TV stars launched their own prepaid debit cards a couple of months ago. They cost $99.95 a year and $7.95 a month after that. And the fees don't stop there. Personal finance guru Suze Orman went after the Kardashian Kard earlier this week. Today, Connecticut attorney general Richard Blumenthal said the card may violate state laws against predatory fees. That's a different kind of reality.
As a nonprofit news organization, our future depends on listeners like you who believe in the power of public service journalism.
Your investment in Marketplace helps us remain paywall-free and ensures everyone has access to trustworthy, unbiased news and information, regardless of their ability to pay.
Donate today — in any amount — to become a Marketplace Investor. Now more than ever, your commitment makes a difference.